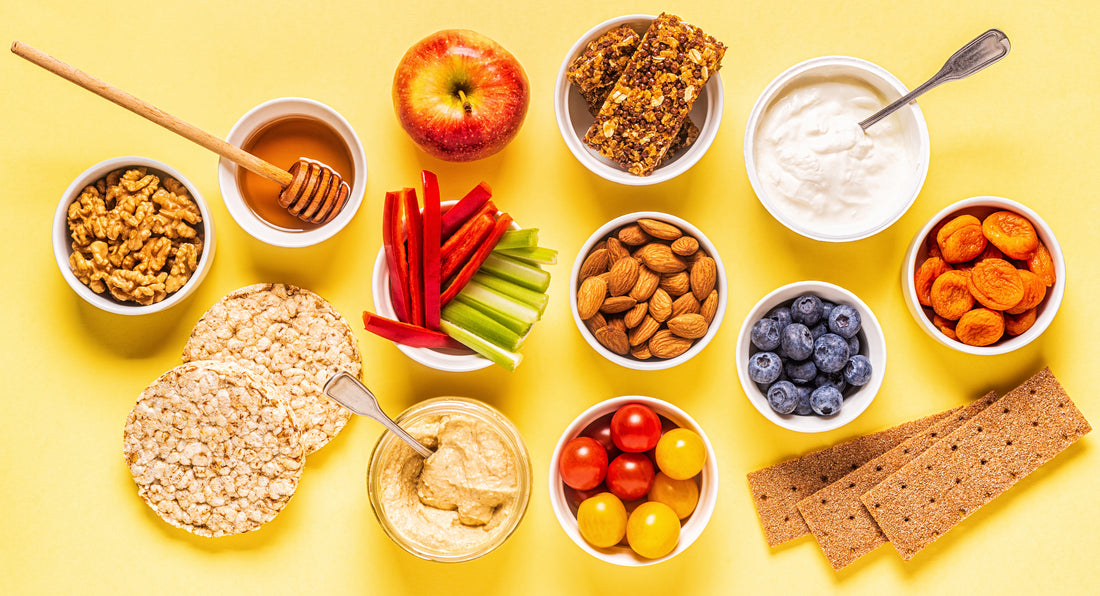 Tips for Healthy Meals and Snacks This Summer
As we move into summer, many families' routines are shifting - from changes in daily activities to traveling to being constantly on the go. Whether you're trying to get into a new routine (or stuck in a rut!) around preparing meals and snacks for your family, there can be a lot of questions. How should I pack lunches for my kids attending summer camp? What should we make for dinner? How can I make sure it's healthy? Will my kids eat it?

For some parents, meal planning and prep might be something you enjoy, while for others it's stressful and a chore (we see you!). No matter where you are and how you feel about it, here are some tips to answer those questions and give your kids some options that they'll love: 


Aim for a simple rule for every meal: Half fruits and veggies, half protein and whole grains. 


Don't give up: Keep including new foods in your meals. It can often take repeated exposure for kids to develop a taste for something new.


Bring the flavor: Add in spices and herbs rather than reaching for the salt shaker. 


Hydrate: Take a water bottle everywhere you go. And replace the sugary drinks your kids would normally drink with PLEZi, which has less sugar, less sweetness, and more nutrients than sodas or sports drinks.


Check the Nutrition Facts label:

Try to avoid options high in added sugars, sodium, and saturated fat. And seek out foods that are higher in nutrients that kids generally don't get enough of, like dietary fiber, potassium, calcium, and vitamin D.

The % Daily Value (%DV) can be a guide - in general, 5% DV or less of a nutrient per serving is considered low and 20% DV or more of a nutrient per serving is considered high. Learn more about what you can find on Nutrition Facts labels

here

.


Involve the entire family:

Get your kids involved in planning and preparing meals and snacks whenever you can — and eat together, too!
It's not about being perfect. It's about finding a routine and balance that works for you and your family. Some days are going to be better than others. And hopefully you can have some fun with it! 

Looking for more tips and ideas? Check out MyPlate where you can find resources for your entire family, as well as resources for kids specific to their age. You can also find some great healthy recipe ideas here!